Do you want the energy and clarity to achieve peak performance in your daily life?
Switch4Good is a nonprofit organization on a mission to help you live better, do more, and start your journey to achieving sustained wellness by ditching dairy in favor of plant-based fuel. We are a community of athletes, health enthusiasts, and everyday active folk who are thriving after making the switch away from dairy. We are here to inspire and empower you to realize your true potential. Make the #Switch4Good!
Nutrition Educators for the LA Clippers
What does dairy-free food look like?
Delicious.
Fast.
Satisfying.
Nutritious.
Our Switch4Good Around the World GoodBowls stimulate your senses and fuel your body to take on the toughest workouts and most demanding days. Chef-created and athlete-approved, these simple-to-follow recipes will transform the way you eat—for good.
Everyone can benefit from ditching dairy. Whether you're looking to improve your health, raise a family, optimize athletic performance, protect the environment, or stand up for social justice, you can do so by going dairy-free. Learn more about the implications dairy places on all of these topics.
Olympic medalist Dotsie Bausch, together with Baywatch actress and certified health coach Alexandra Paul, take listeners on a transformative journey to optimal health and performance through plant-based eating.
"What happened after I made the switch was nothing short of extraordinary. It was kind of magical. I wasn't expecting it, but my performance improved drastically, and I knew there was no turning back."
Dotsie Bausch
Olympic cyclist and founder of Switch4Good.org
Switch4Good Blog
Athlete stories. Recipes. Science-backed articles. Find it all in our Switch4Good blog.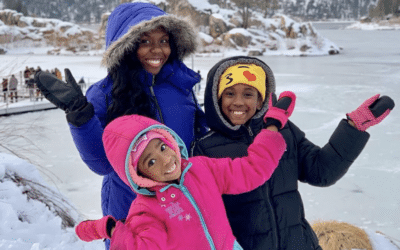 We all know young children can be picky, and feeding them a dairy-free diet may seem restrictive at first. However, there is immense variety in plant-based foods in terms of tastes, textures, and essential nutrients. Give your child a nutritional boost and expand...