The key to living a full, healthy, and joyous life lies within the foods we eat—and our relationship to those foods. Health isn't accurately measured by the circumference of your waist nor how much you can bench press; true vitality is measured by how you feel—not just physically, but deep within.
Olympic medalist Dotsie Bausch, together with Baywatch actress and certified health coach Alexandra Paul, take listeners on a transformative journey to optimal health and performance through plant-based eating.
On this riveting podcast, Dotsie and Alexandra—both of whom fought back from severe food addictions—interview expert nutritionists, pro-athletes, innovative thought-leaders, physicians, and plant-based celebrities. Through shared experiences, you'll learn how to optimize your own health and wellbeing, and pave a path for a more meaningful life. So get inspired and join the Switch4Good revolution.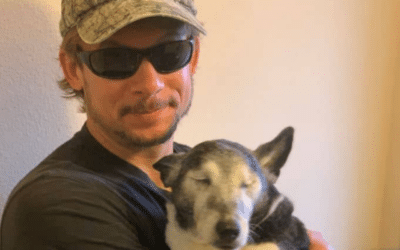 Our commerce-driven society has conditioned us to believe that if we don't directly kill animals (as in the cases of pets, milk, and eggs), we're not harming them. This mentality is seriously flawed. Listen in for a heavy dose of reality, and learn what you can do to help correct these injustices.