May 2, 2019
Start your day strong with this sweet, tart, and nutrient-dense smoothie bowl! A base of bananas, blueberries, and raspberries combine to provide the energy to excel and the antioxidants to recover. Two dates add a touch of sweetness to this protein-packed blend, while the whole food toppings provide a full spectrum of benefits and a pleasingly crunchy texture—making this the perfect choice for an early morning or to satisfy a late night chocolate craving. 
Ingredients

Base
2 bananas
½ cup blueberries
½ cup raspberries
2 pitted dates
1 tbsp nut butter of choice
1 cup almond milk (use more or less for desired consistency)
1 scoop of Chocolate Magic vegan protein powder (or nondairy protein powder of choice)       
Toppings
Sesame seeds
Hemp hearts
Diced Planet Protein bars
Almonds
Shredded coconut
Instructions
1. Using a high-speed blender, blend all the base ingredients until perfectly smooth. Pour into a bowl (it should be thick!).
2. Top with toppings ingredients, or get creative and use whatever fruits, granola, nut butters, nuts, or seeds you have on hand. 
3. Eat immediately. Enjoy! 
---
Recipe reposted with permission of Anthony Carrioulu and Brenden Fitzgerald of Planet Protein, Inc.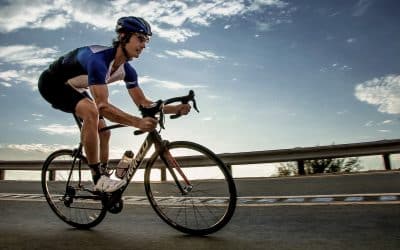 July 16, 2019Brendan Brazier is way ahead of the game. As a former professional Ironman athlete and two-time Canadian 50km Ultra Marathon runner, he's had his eyes on the prize since he was a young teen (he's in his 40s now, though no one would guess by the look of...