Green Body Recovery Smoothie
March 18, 2019

The single best thing you can do for your health is to have a smoothie for breakfast every day. A smoothie with the right combination of green leafy vegetables and fruits packed with vitamins, minerals, and antioxidants is the single best way to reduce inflammation generally in your body and to recover from a workout if you are an active person. When you exercise, you create inflammation in your muscles, joints, and connective tissues. The anti-inflammatory compounds in the various ingredients in this smoothie help wipe away that inflammation, allowing your body to more effectively and efficiently heal itself and recover from your workouts. Furthermore, glycogen is your primary energy source, which gets depleted when you exercise. By replacing your glycogen stores with all of the fruit in the smoothie, you allow your body to recover faster. 
Any form of exercise causes stress to your body, which you then need to heal from. Obviously, the goal is for your body to adapt to the stress you've placed on it, thereby getting stronger/faster/better before the next workout. The variety of vitamins and minerals, carbohydrates, proteins, and healthy fats contained within this smoothie allow your body to return to a state of health, which in turn allows you to recover with maximum effectiveness. Clearly, these principles apply to generalized inflammation in your body not necessarily caused by a specific workout session. Each ingredient in this smoothie has a specific nutritional purpose, and they all come together for a delicious, dessert-like drink that you will never get tired of!
This is our "kitchen sink" go-to smoothie for after the hardest of workouts to make sure we have the biggest anti-inflammatory kickstart on recovery. It is not a pretty color, usually a somewhat brown hue, but it is powerful and tasty despite its not-so-Instagram-worthy appearance. 
Ingredients
2 large kale leaves (stems removed & discarded)
1 large handful of spinach
3 frozen bananas
1 cup frozen blueberries
1 cup frozen pineapple 
1 cup frozen strawberries
2 cups of water or nondairy milk of choice
1 tbsp hemp hearts
1 tbsp flaxmeal
1/2 tsp ground ginger (or thumb size peeled fresh)
1/4 tsp ground turmeric (or thumb size peeled fresh)
Pinch of black pepper
Instructions:
Add all ingredients to a high-speed blender and blend on high for 1 minute or until desired consistency is reached.  
---
Written by Mary Schneider 
@greenbodymary
Cookbook coming soon!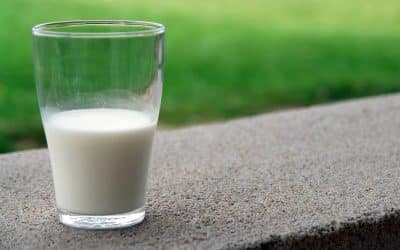 March 1, 2019Milk Life, one of America's largest dairy marketing organizations, is constantly churning out various statements to promote cow's milk to the American public. While these claims are often supported by research studies, these assertions are highly flawed,...
February 28, 2019It is all too common and remarkably convenient to ignore potential health risks—until it is too late. While preventive medicine is slowly beginning to gain in popularity, the general practice is to not worry about something until we are "suddenly"...
Emily finally saw athletic results when she gave up dairy as a college athlete.