Visit Our New NFT Gallery!
Visit our Metaverse gallery and find newfound inspiration from #NFTsForGood that create more awareness around the "face on your plate".
Justice Has Been Served!
We asked Starbucks to drop their non-dairy upcharge. And guess what? They did in the UK! And now we fight for the USA. ✊🏽
Who is Switch4Good?
We are an evidence-based nonprofit, advocating passionately for a dairy-free world. For too long, society has accepted the distortion and misinformation Big Dairy feeds us. So we are here to set the record straight, for the sake of human health, food justice, and the future of our planet. We work with health experts, athletes, social justice warriors, enlightened policy-makers, and progressive corporations to promote ethical lifestyles and widespread behavioral change related to how we eat.
Everyone can benefit from ditching dairy. Whether you're looking to improve your health, raise a family, optimize athletic performance, protect the environment, or stand up for social justice, you can do so by going dairy-free.
What Does Dairy-free Food Look Like?
DELICIOUS
NUTRITIOUS
SATISFYING
EASY TO MAKE
Our Switch4Good Around the World GoodBowls stimulate your senses and fuel your body to take on the toughest workouts and most demanding days. Chef-created and athlete-approved, these simple-to-follow recipes will transform the way you eat—for good.
Olympic medalist Dotsie Bausch, together with Baywatch actress and certified health coach Alexandra Paul, take listeners on a transformative journey to optimal health and performance through plant-based eating.
"What happened after I made the switch was nothing short of extraordinary. It was kind of magical. I wasn't expecting it, but my performance improved drastically, and I knew there was no turning back."
Dotsie Bausch
Olympic cyclist and founder of Switch4Good.org
Switch4Good Blog
Athlete stories. Recipes. Science-backed articles. Find it all in our Switch4Good blog.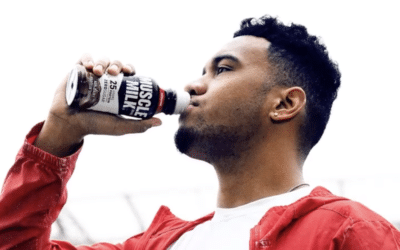 What is whey protein? Whey is one of the proteins found in cow's milk and other dairy products. Whey is the liquid byproduct of the cheesemaking process. To make whey-based protein supplements, the liquid whey is processed into a powder form. During this process, some...
When did being big and tall become the marker for good health and athleticism? Research suggests that being taller is not correlated with better health. In fact, smaller people have better health and longevity by multiple markers.
A new study published in the American Journal of Clinical Nutrition suggests that there is a link between dairy consumption and prostate cancer.